You might be thinking mice and rats aren't really a problem in Southern Nevada. Unfortunately, rodents are a year-round pest problem here in Las Vegas and Henderson. Believe it or not, rodents are actually a very common problem in the fall and winter months. This is because as our temperatures drop, rodents and other pests will look to make their way indoors to wait out the colder months. To avoid dealing with rodents inside your property this time of year, keep reading to learn Western Exterminator's tips to keep them away!
Rodents in the Winter
Rodents are sneaky critters and often only come out at night when the house is at rest. Once they make their way inside and establish nests, you will start to see activity or at least signs of mice (or possibly roof rats). These common pests are resourceful creatures that can enter a building or home through the smallest opening or crack, and require very little space to travel inside. Mice can easily fit through spaces as small as a nickel!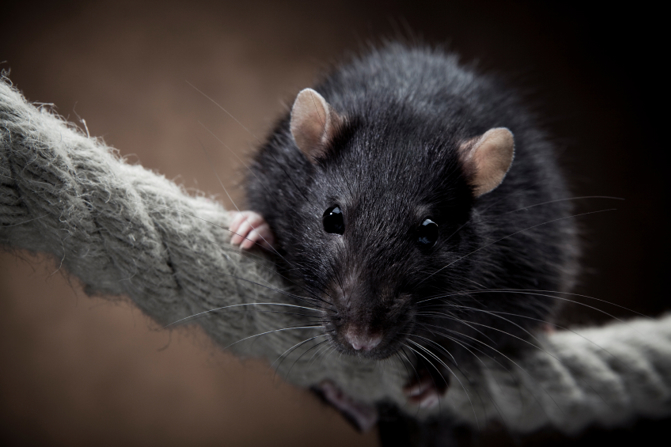 Mice and roof rats seek shelter indoors, especially during winter months, and once inside can cause more than just an unpleasant infestation. Rodents put homes at risk for electrical fires by gnawing through wires. More frequently, though, rodents serve as vectors, carrying bacteria, such as salmonella, on their bodies and contaminating food sources, kitchen surfaces, and equipment. The common white-footed deer mouse is also known to transmit the potentially fatal Hantavirus.
Simple Rodent Prevention Tips
Fortunately, there are many ways you can proactively prevent and get rid of rodent infestations in your home. Our top ten tips to prevent rats and mice in the winter and all year long are as follows.
Install door sweeps on exterior doors and repair damaged screens.
Screen vents and openings to chimneys.
Seal cracks and holes on the outside of the home, including areas where utilities and pipes enter the home, using caulk, steel wool, or a combination of both.
Store food in airtight containers and dispose of garbage regularly.
Keep attics, garages, and crawl spaces well ventilated and dry.
Replace loose mortar and weather stripping around the foundation and windows.
Eliminate all moisture sites, including leaking pipes and clogged drains that provide the perfect breeding site for pests.
Inspect items such as boxes, grocery bags, and other packages brought into the home.
Keep shrubbery trimmed and cut back from the house.
If you suspect a pest infestation in your home, contact a licensed pest professional to inspect and treat the pest problem.
How to Get Rid of Rodents in Las Vegas
If you spot evidence of a rodent infestation, do not hesitate to act to handle the problem. Rodents are known to reproduce quickly, and a small problem can turn into a big issue overnight if left untreated. For this reason, it's always best to enlist the help of a professional rodent control company. Contact the experts at Western Exterminator of Las Vegas to learn how we can protect you from rats and mice!
10 Tips to Prevent Mice and Roof Rats Inside the Home in Las Vegas NV
Serving Las Vegas - Henderson Metro Area
LAS VEGAS | SUMMERLIN | MOUNTAINS EDGE | SOUTHERN HIGHLANDS | SEVEN HILLS | PROVIDENCE | CENTENNIAL HILLS | FAR HILLS
NORTH LAS VEGAS | ALIANTE | ACACIAS | HENDERSON | ANTHEM | LAKE OF LAS VEGAS | INSPIRADA | MCDONALD RANCH